Audek Console Restoration
Posted:
Fri Nov 30, 2007 12:29 pm
Well the Amek has sold so time to bring its replacement back to life after being in storage for over 20 years. Everything works but the power supply has to be rebuilt, and
quite a few switches are a bit stiff. Allan Jenkins built the desk and is doing the restoration work with me helping out ( trying not to get in the way...) Should be up and going in about a weeks time.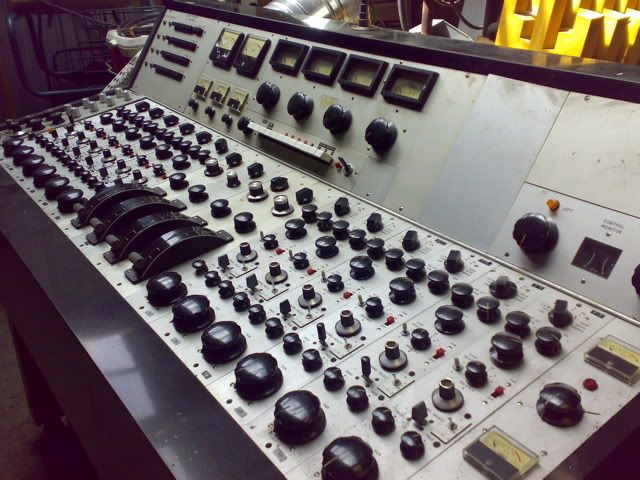 Bakerlight Heaven