Hey all
Thought I'd share the patchbay journey had over the last few months or so.
Dave McCluney from Atlantis had 6 of these old 96 point bantam bays that he was getting rid of that he'd ripped out of a telco install. Got them for a steal so thanks again Dave!
2 had no housing and slightly bent but the other 4 were in great condition not to mention that each ground, hot & cold point are wire wrapped rather than solder, push or gas points. The main issue was that they were all connected to some large old molex style connector (connector name eludes me now) so thought that the best way to interface with gear now & future would be to fit db25's on each bank of 8. So that's exactly what we did!
Here's a couple of how they looked: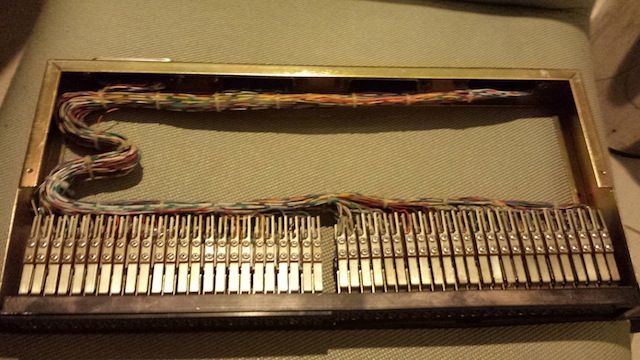 Custom cut out some back blank 1RU plates with angle grinder/swearing/dremel/swearing/drill press/swearing, added individual grounds to each point rather than common ground and soldered + heat shrink to each db point. These are now some serious items that will never skip a beat. Can patch with confidence now knowing them all back to front. Only gripe about them is that the normalling bars are either snipped or not so once done, can re do but a down right pain in the ass. Has worked out ok so far though signal flow wise
BAY 1: LR ties normal to Soundtrac mic ins
BAY 2: external mic pre's not normalled to anything
BAY 3: Soundtrac tape outs normal to Lynx ins
BAY 4: Lynx outs normal to Soundtrac tape ins
Has been a slow and painful process but in doing so have saved thousands in new patchbays so happy to be done with it and start getting patch happy.
Anyway here's some pics of the revived model: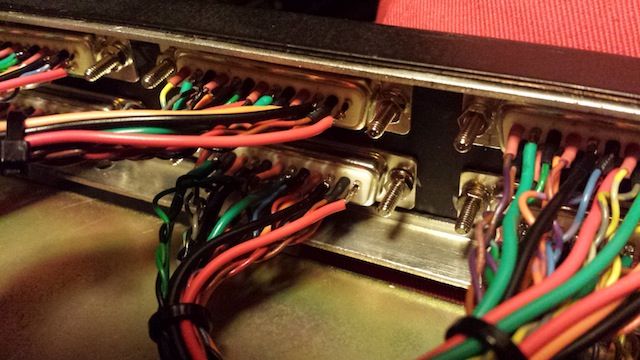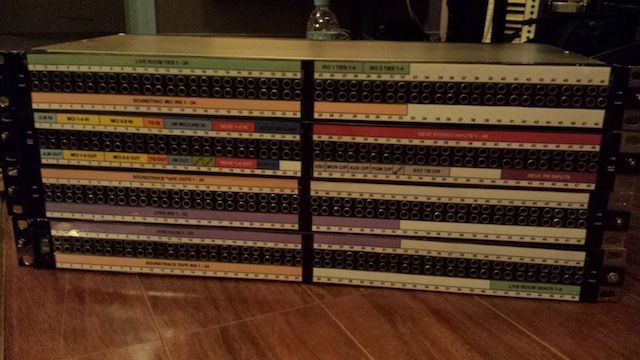 Oh and please mind my terrible dremel hand writting, that shit is hard to keep still!!!
Next DYI task is 2 mono & 4 stereo SSL E EQ modules to rack. Housing almost done, just gotta get the balancing cards off Joe & solder away
Cheers!