I bet your grandma never had one of these...
Posted:
Mon Jan 19, 2009 3:50 pm
Now, far from being a synth - this baby stands alone in its own right! For all you fans of quirky 70s machines - here's one that just arrived to me. It's called a
Thomas 2001 (space oddity)
.
I've thrown this up here because not only does it define cool, it also sounds extremely good. Pop the hood of this baby and all is revealed...streams of wires, chunky components and all manner of things! It even does a couple of Moog sounds. Maybe it isn't a recording beast, but it will no doubt find a place here and there. It's usable and seriously good fun. For lovers of prog and psychedelic synth sounds, this is surprisingly tasty.
Plenty of placeholders for a scotch and at night...just flick the switch and let her shine!!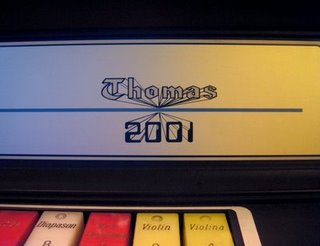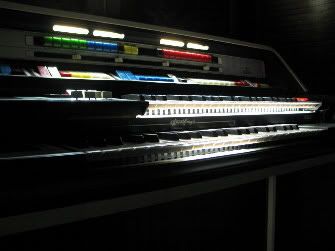 Cheers..