gotta start somewhere....
i've been procrastinating too long.. being lazy... working a desk full time (not the good kind) and now I'm 31 i wanna do what i can.... willing to see what happens, committed to giving this my complete 110%
Drums are a pretty daunting task...
i've got some gear and some technical stuff down but need the skills!
Which will only come from experience and talking to people who know more then me, so i thought i'd share with you all and especially with other beginners the process of how I'm going about learning and building up my abilities to record better and also then mix better (and hope the more experienced will lend a guiding hand and for other people starting out to discuss etc), because i will do this, we can do this! people shit all over your dreams, the old hands can be harsh, reality shits all over your bank account but for me this isn't a choice really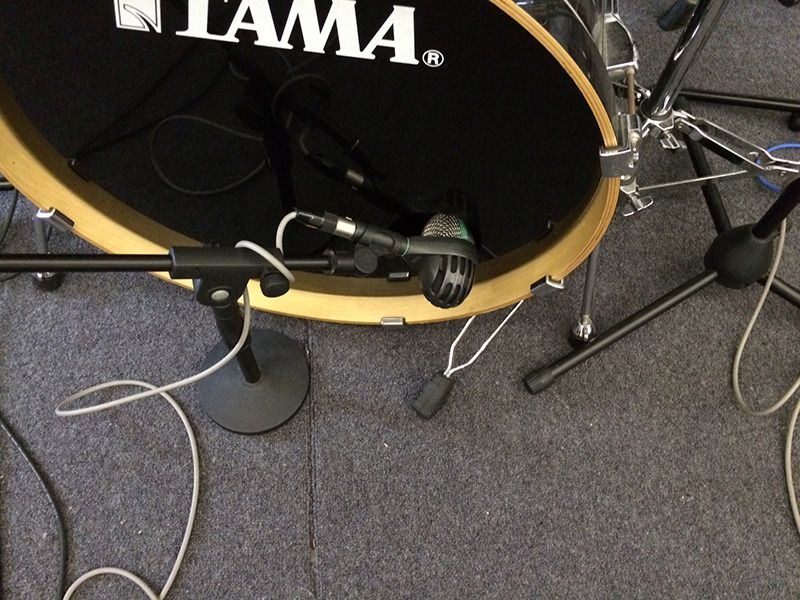 So last night i spent some time micing the kit a TAMA Superstar, i put a 57 on the snare, a D112 on the kik, 2x EV PL35 on the rack toms a 421 on the floor tom and have 2 x audit adx51 as OH and another audix an i5 on hats. the kit is a 10" 12" 14" 22" and some sort of old metal 14x5.5 tama snare, cymbals are 13" pst 502 hats, 18" paiste alpha crash and a 22" sabian apx ride.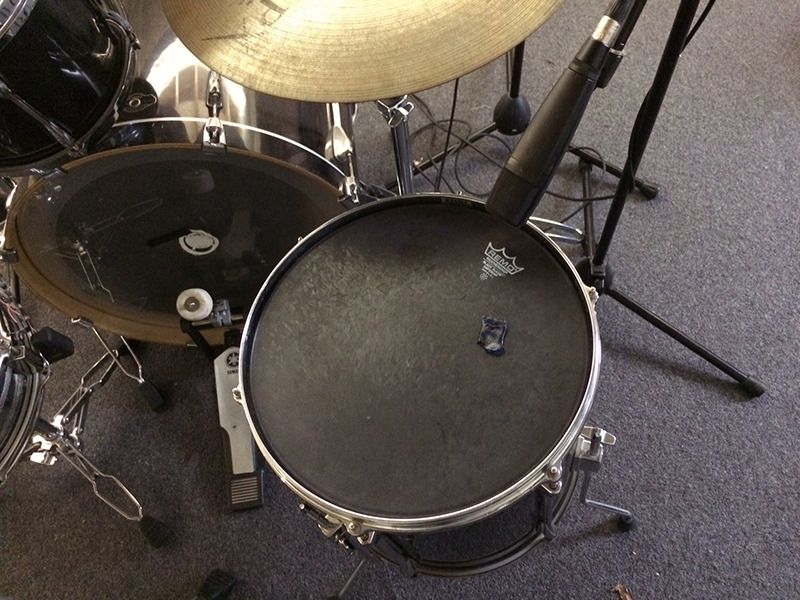 Not any of these are top notch but… gotta start some where! just start doing stuff, trying things is the best advice i never took … till now.
i tried a few takes… played with minor placement and experimented with the snare.
Listen here:
https://drive.google.com/file/d/0B-2j2DcqZ5uSelF4MllweTZpMEE/view?usp=sharing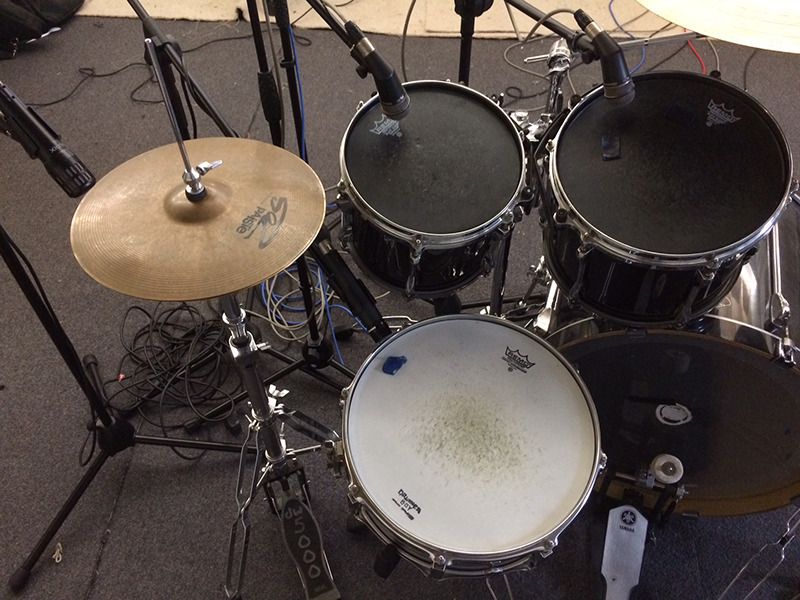 then today i tried to tune the drums and moved the OH and snare mic around.
https://drive.google.com/file/d/0B-2j2DcqZ5uScm9KOGxFODNBWG8/view?usp=sharing
I should mention at this stage i only have 8 inputs which means i cant put any more mics on the kit i.e. snare, kick, room….
signal path is a digidesign pre into a lucid 88192 to a lynx pcie card (card bought here at turtle cheers!) ) in a OWC thunderbolt enclosure.
Let me know what you think, all advice, criticism, complaints will be heard no ego will get offended.
To all others starting this adventurous journey, give it a go! and share what you're up to cause i have noticed that in this industry it is very secretive and judgemental some of the time and we need confidence to get better and also advice.
Cheers all!
Regards
Jake Kennedy
p.s.
Sorry about the aspect ratio of the photos!!!